How do we live so each day has purpose, rather than becoming "just another day?"
God has some ideas about how we should live along our daily journey. In fact, there are some specific things he has asked us to look after while we are here on earth. Unfortunately, we often fall asleep at the job, or spend our time on other, less important activities.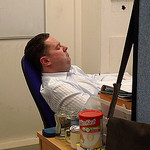 On Jesus' fateful night in Gethsemane, he asked one thing of his disciples: "Stay here and keep watch." Yet, like all of us, the disciples had trouble doing what they were asked to do, causing Jesus to ask, "Could you not keep watch for one hour? Watch and pray so that you will not fall into temptation. The spirit is willing but the body is weak."
Wouldn't it be comforting, even inspiring, to know we are making progress each day on those things that are most important in the long term?
Progress is "forward movement toward a goal or destination" and a worthwhile goal to consider might be: "Serve the purposes for which we were created." With such a destination in mind, we can then take steps each day in the right direction. It becomes easier to keep our eyes on what we have been asked to look after rather than becoming distracted by other tasks or concerns. For example, we don't have to worry about being:
Perfect, but we can do our best to be obedient.
Something we are not, because we are thankful for what we are.
Responsible for every problem, just look after what we need to do.
"When we are sure that we are on the right road there is no need to plan our journey too far ahead. No need to burden ourselves with doubts and fears as to the obstacles that may bar our progress. We cannot take more than one step at a time." (Orison Swett Marden)
Life is a journey, and each day we can take steps to move in the right direction: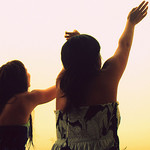 1. Steps of Surrender
Spend time in praise and worship, giving thanks for our blessings.
Make a choice that, as much as we can tell, aligns with God's will.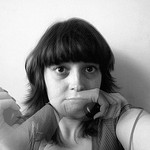 2. Steps of Transformation
Admit a mistake we have made.
Think of something we can do to improve in that area.
3. Steps of Empathy
Forgive someone, or ask someone to be forgiven.
Show love or kindness to another person in some tangible way.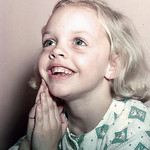 4. Steps of Progress
Spend a few quiet moments talking, and listening, to God.
Then, ask God to help us set our priorities for the day.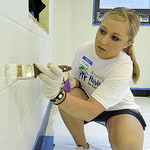 5. Steps of Service
Pick an area in which we will set a good example for others.
Do something to help someone that does not benefit us in any way.
We have a great and wonderful God, and our job is to honor him by serving the purposes for which we were created. If we take steps like these each day, we can sleep well at night knowing we made progress toward a worthwhile goal.
Each day then becomes a gift and an opportunity, full of purpose and meaning. When we keep our eyes on what we have been asked to do, there is no such thing as "just another day."
Are you willing to change your daily habits to make more progress in life?
Action: For one week, commit to spending 15 minutes a day in quiet time with God.
Photo by mugwumpian

Photo by Official U.S. Navy Imagery