"The journey of a thousand miles begins with a single step."(Lao-tzu)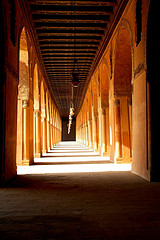 Life is a journey. All of us would like to see exactly where we are going, but that is not possible. Too much can happen; too much is outside our control. Building a plan for the future can help us take steps in the right direction and deal with change along the way.
If you have wandered through life so far without much direction, don't beat yourself up. Perhaps you were supposed to travel the road you did. Often, things happen for a reason we don't comprehend until later. Maybe your mistakes and trials needed to happen for some purpose you don't yet understand. Wherever you are now, you can aim for a positive future. How do you know where to go? We have a guide, who is God, to help us along our journey. Trusting God to point you in the right direction will give you confidence to take positive steps forward each day. The key is to get started.
Many people want to change their life. They may feel strongly they should change. Too often, they don't get to the point where they actually do change. In the step of Surrender, accepting one basic concept can give you the freedom and confidence to make a positive change in your life: that concept is faith. Faith is choosing to believe in something enough to act on it, even when you may not totally understand it. Faith helps you take steps when you don't have a roadmap, because you trust God as your guide.
"Faith is taking the first step, even when you don't see the whole staircase."
(Martin Luther King Jr.)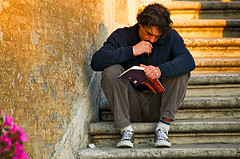 Taking a step of faith is not something you necessarily know exactly how to do; you just choose to do it anyway. Even if you have questions, and even when you aren't sure how it will work out. You decide to commit to something bigger than you, to God. Faith is an action you choose; you decide to take the next right step in your life.
Taking a step of faith when you aren't sure where it will lead may be uncomfortable. We all tend to worry when we are uncertain. Amazingly, though, surrendering your will to God will ease your concerns, not add to them. By your act of trust, you hand your burdens over to God, and you no longer have to carry them alone. God wants to help you escape the prison of worry and help you live each day with more peace and joy.
Your life will change the first time you surrender your will to God and with faith accept his love, care, and direction. This decision will establish a pattern of faith you can use again and again. You repeat the act of surrendering your will to God as your life is changed one decision at a time. The act of Surrender begins your journey. Along with the other STEPS, it will add peace and satisfaction to your life, one day at a time.
Photos by Imre Aunapuu and LMAAIB and Ed Yourdon