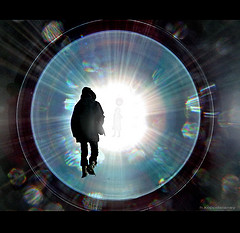 Many people travel through life in a fog of pragmatic self-delusion. Don't go down that path. Instead, embrace a process of self-awareness and learn to be truly honest with yourself, even if for the very first time. You will find relief, even freedom, as you let go of negative feelings and thoughts that have burdened you for years. You will feel renewed to learn you do not have to carry those weights on your shoulders any more.
"Change your thoughts and you change your world." (Norman Vincent Peale) 
Have hope and do not be discouraged; no matter what has happened in the past, it is a realistic and achievable goal to change your life for the better. We all have flaws, and it's hard to face up to our mistakes. By taking it one step at a time, you can make progress. You can learn to adjust your thinking and habits to live in a way that aligns with God's will. This step will bring a level of peace and personal satisfaction you may not have experienced before; that's why it's called Transformation.
"Do not conform any longer to the pattern of this world, but be transformed by the renewing of your mind. Then you will be able to test and approve what God's will is—his good, pleasing and perfect will." (Romans 12:2)
Once you understand that God is on your side, you will realize he has always been there for you, even when you made mistakes in the past. He has never given up on you, and he wants what is best for you. God is with you now, and he will be there for you in the future. He knows you aren't perfect because no one is, but he still loves you greatly.
This step can be a life-changing journey if you start with the right motives and take steps in a positive direction. Motives are why you do what you do. If your motives are pure, you will make progress over time. Direction is where you aim to go. If you admit your mistakes and make changes, you will move in a positive direction. If you make the same mistakes over and over, you will keep getting the same negative results. With the right motives and direction, you can change, and the future will become more hopeful.
Photo by fdecomite and h.koppdelaney