The toughest trial you ever faced may have been one of the most important times of your life. That period when you felt the most pain, the most alone, prepared you to help countless other people.
That is what a crucible experience is all about.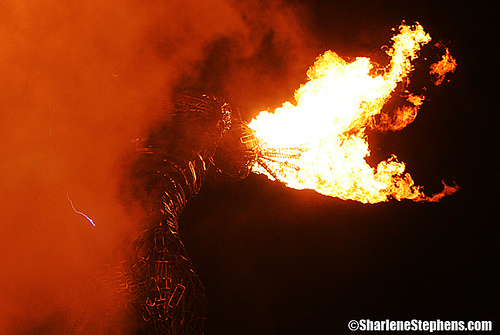 A crucible, literally, is a vessel in which metals are heated to a very high temperature. Figuratively, a crucible is a difficult and searching trial or challenge.
A crucible experience is a situation in which we are severely tested, often generating new character traits in the process. The value of a crucible experience is that it can forge us into an improved version of ourselves, one who is better positioned to serve other people. 
How Does a Crucible Experience Prepare Us?
If we have been through tough times, we have been specially prepared to be of service to others. We have been trained by those trials in a way that most others have not.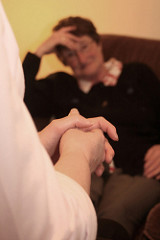 We can speak from experience, and from the heart. Other people in similar situations will identify and connect with what we have been through. We can say, "I know how you feel." And they will believe it, because they know we have been there too.  
Examples of a crucible experience could include:
Extreme loss such as the death of a loved one or divorce.
Cancer, or any disease that becomes life-threatening.
Addiction to alcohol, drugs, or almost anything else.
Recovery meetings make wonderful use of crucible experiences. People share their lives so others can learn from what they have been through. It is remarkably helpful–hopeful–for people to hear those stories because they learn, perhaps for the first time, that they are not alone.
And they borrow hope from the person sharing, at least until they can find a hope of their own.  
Mother Teresa was fascinated by how Alcoholics Anonymous made such a difference in the lives of others. Addiction was a situation where she–a saint–felt at a loss. She often discussed this with a friend, who summarized what Mother Teresa felt she lacked in this area: She was not in position to say, "I  know how you feel, let me tell you what happened with me.'"
How Should We React During Trials?
When facing tough times, people react differently. For some, the heat of the crucible dissolves their character, and they wallow in misery, or succumb to bitterness, anger, or despondency. 
It doesn't have to be that way. When we face tough times, we can seek instead to:
See our trials as a blessing, and an opportunity, even if not one we would have chosen.
Acknowledge what we have learned and appreciate how that can be of benefit to others.
Decide we will become available and let other people know what we have been through.
After a crucible experience, there are two ways we can decide to be of service to others:
Serve as an example – Someone who has made it through a tough situation can be a living example of hope to others facing similar struggles, just by being there.
Engage in ministry – God often does his best work through trials, and there are millions of people finding purpose by serving others in areas where they struggled themselves.
I have had my share of crucible experiences. They came through a struggle with alcohol, and while loving a son enmeshed in his own personal battles. And while working through marriage issues, and in times when financial worries haunted my thoughts constantly.      
But now I know what people facing those trials are feeling. Because I once felt that way too.
Question: What trial have you been through that may have been a crucible experience?
Action: The next time you hear of someone struggling in that area, offer to talk to them.
Photo by Sharlenescom

Photo by jamonitmack

Photo by Alan Cleaver