What is one daily habit that could improve your life?
Most of us can answer that question quickly, often with multiple ideas.
Which tells us there is room for improvement in how we go about our daily routine. And reminds us that our daily habits dictate much of what gets done, or not done, in our lives.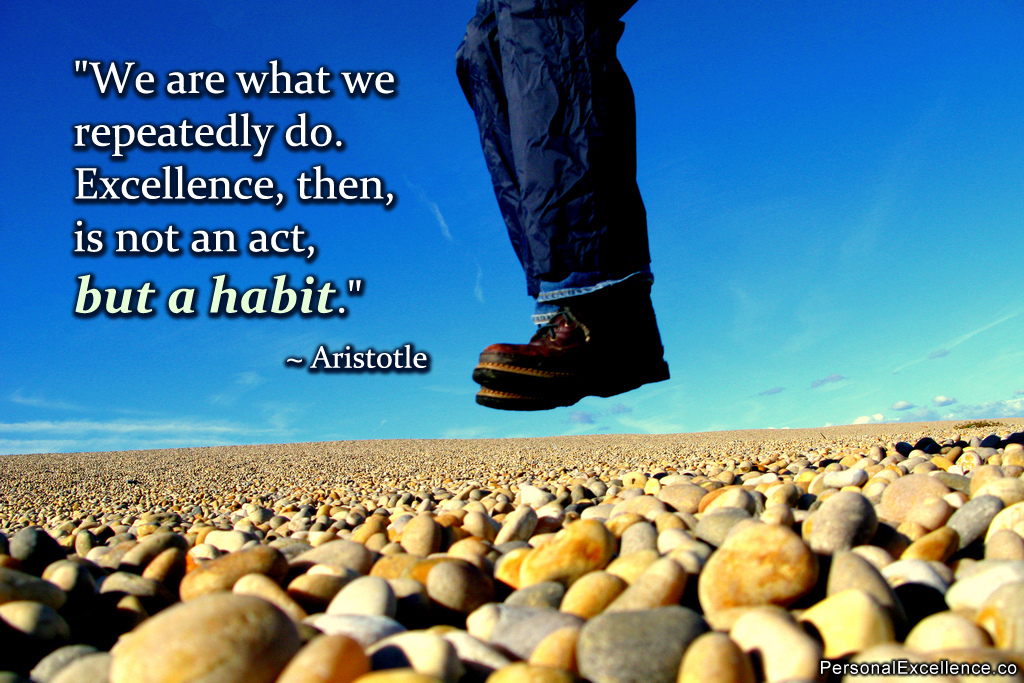 The key each day is to focus on steady, ongoing progress. In no part of life do we move from mediocrity to excellence in one step. Normally, there is gradual improvement over a period of time. It's up to us to put habits in place to move in the right direction.
"It is one thing to praise discipline, and another to submit to it." (Miguel de Cervantes)

Taking a Step of Progress
From the book STEPS, the step of Progress encourages us to develop regular habits that, over time, will bring us greater peace, joy, and purpose.
It's similar to committing to a new physical fitness routine. At first, it seems hard, and many days we don't feel like getting started. After a while, though, once we've gotten going, we're glad we did. Similar to an exercise program, the step of Progress calls us to adjust our daily routine so that it will pay off in the long run.
The key is to establish simple habits we can implement each day. These can include prayer and meditation, either within a daily quiet time or throughout the day. We can also utilize what we learned in the step of Transformation and conduct a daily personal inventory to catch our wrongdoings early and do what we can to turn them around.
"If we do not discipline ourselves the world will do it for us." (William Feather)
Using God as Our GPS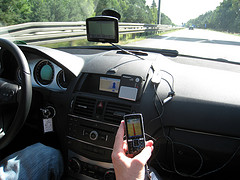 We can also use simple habits to take God up on an incredible offer he has made to us: God is willing to act as our personal navigation system as we travel along our life journey.
He knows where we are and where we should be heading, as well as the best way for us to get where we are going. It's up to us to make the effort to seek out and trust his guidance.
Finding time for small amounts of prayer and meditation during the day is worthwhile, and we can develop an ongoing habit of speaking with God. When we listen closely for an answer to our prayers, in some instances we will sense a form of guidance coming to us, but it is normally somewhat soft and hard to hear. It often takes meditation to try and work out what we have heard and figure out how that affects what we should do, or not do.
The more we talk to God, the more natural it will be. With practice, it can become a simple habit we do all the time as we go through our day.
Conducting a daily personal inventory can also support our personal navigation system by helping us notice when we go off course, allowing us to make corrections. Rather than going down the wrong road and finding ourselves lost and in trouble, we can spot wrong turns early and get back on course. Little mistakes can be corrected right away rather than leading to bigger problems.
"I will instruct you and teach you in the way you should go; I will counsel you and watch over you." (Psalm 32:8)
Do you want to know one of the most important habits to change your life?
It is to take a few minutes out of each day for quiet time with God. This can include prayer, meditation, and personal reflection on how things are going that day. Such a daily quiet time is one of the most powerful ways to maintain progress along your life journey.
Think about it, not just casually, but give it some serious thought.
Is it worth a few minutes of your time each day to stay in touch with God?

Question: How would you answer if asked, "What are some simple habits to change your life?"
Action: Commit to one simple habit you will begin this week.
Photo by Celestine Chua

Photo by mroach

Photo by Elvert Barnes