God wants to help us as we move along life's sometimes difficult journey. Often, our biggest hurdles are our preoccupation with the hustle and bustle of daily life and, frankly, a fear of taking a step of faith. But if we decide to trust a loving God to guide and support us along the way, and do our best to practice his daily guidance, we can become energized for a new way of living.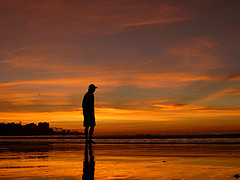 You may be investigating spirituality or you may already be a devout believer. But you have an open mind, and you are searching for the truth.
You know there is something out there bigger than you, and you are here on earth for a purpose. You want to learn more about God and, hopefully, take steps to move closer to him.
This book summarizes five steps to improve your life one day at a time. These steps provide practical guidance to help you bring more peace, joy, and purpose into your life.
The book presents spiritual concepts in a way you will find interesting, valuable, and useful.
The foundation is the Twelve Steps, which have been used successfully for decades by millions of people. What you may not know is that these steps were built around and depend upon timeliness spiritual principles. That is how they can serve as the best tool ever invented for living each day in a healthy, satisfying, and effective manner.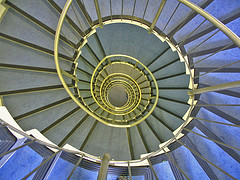 Thousands of books cover various aspects of spirituality, but few show how to take practical steps to grow closer to God. We could all use more pragmatic spiritual guidance.
You want a book that is built around solid spiritual truths you can depend on, both for your own use and to help other people you know. You need a book like STEPS.
What benefits can you receive from the STEPS material?
Achieve greater peace, joy, and purpose.

Find greater serenity and meaning and learn to let go of worry.
Acquire an enhanced understanding of God's direction for your life.

Apply the world's most famous life improvement program.

The Twelve Steps have been used successfully for decades by millions of people. Little known to most people, these steps are built around proven spiritual principles that apply to challenges all of us face every day.
Learn to use these principles in your life through proven techniques, clear examples, and personal stories that apply to challenges you face daily.

Improve your life with practical how-to guidance.

Achieve life-transforming results that can be reached with practical daily steps.
Utilize simple instructions for what to do on a daily basis, unlike many other books on spiritual growth which concentrate on theology and concepts.
You can use this book for decades as a spiritual how-to manual for life.
While you are here, check out these parts of the website.
"Must-visit" pages to see before you go
Blog articles you should find interesting
Here are some aspects of the book STEPS you will appreciate.
Numerous examples help readers see how to apply spiritual truths in their life.
Spiritual and biblical concepts are interspersed throughout the book, and they are integrated into practical "to do's" to help you put them into action.
Practical application of these principles is demonstrated in additional chapters:

Finding peace and purpose day to day.
Establishing an effective life plan.
Charting a personal path for spiritual growth.

The section on "The Rest of the Story" goes into more detail on spiritual and biblical concepts and portrays the life-transforming aspects of Christianity.
How about a quick survey to find out if STEPS can help you? (answer Yes, No, or Maybe to each question)
Do you want more peace, joy, and purpose in your life?
Do you want to pursue the truth and find out more about God?
Do you want to exploit the power of faith to live more effectively?
Do you want to be a good steward of your time, talents, and money?
Do you want to help improve the lives of others through acts of service?
The Twelve Steps are based on timeless spiritual principles. They can help us learn to adjust our self-absorbed habits and rise above the day-to-day distractions that keep us from growing closer to God. Find out more in STEPS.