In STEPS, you'll find principles and practices you can apply to any life circumstances. Plus, you'll gain insights to help family and friends rise above their issues and lead more fulfilling lives. You just might find that serving others, by sharing these simple and practical steps, can be an important part of your lifelong journey.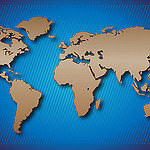 You're likely familiar with the Twelve Steps, the world's most famous recovery program, used successfully for decades by millions of people.
You probably know that most people not involved in recovery do not understand the steps, nor comprehend that they provide the best tool ever invented for living in a healthy, satisfying, and effective manner.
This book simplifies the Twelve Steps into five new STEPS, which can be used to improve your life one day at a time. These STEPS provide practical guidance to help you bring more peace, joy, and purpose into your life.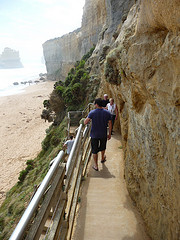 The book STEPS is also a way to share with others outside of recovery, including your family and friends, the principles in the Twelve Steps. You can use the book to help them see how practical these concepts are for everyday living for anyone.
As you likely know, there are lots of books on recovery, even on the Twelve Steps. Almost all of them, however, do not show practical ways to use these principles every day, nor do the vast majority of them attempt to move beyond the realm of addiction.
What benefits can you receive from the STEPS material?
Achieve greater peace, joy, and purpose.

Find greater peace and happiness with less worry.
Experience better relationships and less guilt from past mistakes.
Become more productive and feel good about your daily progress.

Apply the world's most famous life improvement program.

If you are familiar with the Twelve Steps, you already know that they can provide wonderful benefits for everyday living outside of recovery.
You can learn how to use these principles through proven techniques, clear examples, and personal stories that apply to challenges you face daily.

Improve your life with practical how-to guidance.

Most other books on recovery concentrate on theory or psychology rather than providing simple instruction for what to do on a daily basis.
You can use this book for decades as a how-to manual for daily living. These timeless principles are captured in a flexible, easy-to-understand manner. Any of the chapters, sections, techniques, or examples can be applied again and again as ongoing reference.
While you are here, check out these parts of the website.
 "Must-visit" pages to see before you go
Blog articles you should find interesting
Here are some aspects of the book STEPS you will appreciate.
The Introduction to the STEPS Process describes how the book STEPS was born out of the original Twelve Steps.
Five chapters explain the STEPS and how they relate to the original Twelve Steps.
Practical application of the steps is demonstrated in additional chapters.
Each chapter features true life stories as examples of successes and mistakes.
Use the book for decades as a how-to manual for daily living.
How about a quick survey to find out if STEPS can help you? (answer Yes, No, or Maybe to each question)
Do you want more contentment and serenity in your life?
Do you value steady progress (versus perfection) and living one day at a time?
Do you want to make better choices and turn weaknesses into strengths?
Do you want to have better relationships and resolve hurts involving others?
Do you want to be of service to others by sharing Twelve Steps principles?
Life is precious. Yet too many of us feel stuck in circumstances that keep us from achieving our highest potential. After you read STEPS, you'll see that you have more knowledge and power to not only help yourself, but others as well.

Photo by Jeherv

Photo by Free Grunge Textures – www.freestock.ca