In 60 minutes, you can change the trajectory of your life.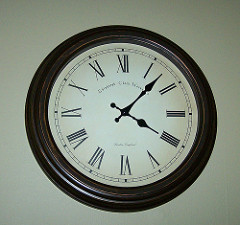 You can become intentional in how you apply your most precious resource—your time—to things that matter. The first step is to declare that 1 hour of your time is a worthwhile investment in the rest of your life.  
Too many of us drift through life with little direction. We have good intentions, but our time is relentlessly controlled by the tyranny of the urgent or unconsciously consumed by the allure of comfort. Important aspects of our life are neglected 1 day, then 1 week, at a time.
This can go on for years. Eventually, for a lifetime. But, next year can be different!
You can live with more purpose and direction, and it only takes 60 minutes to get started. When done with the 1-hour life plan, you will declare (perhaps silently), "I'm glad I did that!"
A life plan is a catalyst for positive change. When anchored in a long-term vision, you can see where you are going and why you want to go there. It will help you translate your top priorities into action on a weekly and daily basis. Then, each day, you simply take the next right step.
"Your greatest danger is letting the urgent things crowd out the important. There is an insidious tendency to neglect important tasks that do not have to be done today—or even this week." (Charles E. Hummel in Freedom from Tyranny of the Urgent)
Step 1 – Crystallize Your Life Vision (20 minutes)
To start, jot down 2-minute answers to these 5 question about the overall direction of your life:
What do you like to do, what are you good at, and what gives you a sense of satisfaction?
Where do you detect God being involved in your life; how might that guide your future?
What legacy do you want to leave, e.g. what should be cited in your eulogy?
What is your calling or the most important purpose(s) for your life?
What do you want your life to look like in 10 years?
When done, spend a moment to pray and mediate about your answers. Then, shape the material into a paragraph to summarize where you want to go in life long-term. That's the first 20 minutes.  
Step 2 – Prioritize Your 1-Year Objectives (20 minutes)
Taking into account the life vision you just created in Step 1, prioritize the top few areas you will focus on in the next year by taking 2 minutes each to answer these 5 questions:
Spiritual growth – What should you do to move in the direction God wants you to go?
Personal development – What issues should you address and in what areas can you grow?
Relationships – For key roles you play in life, where do you need to fix a problem or invest?
Habits – What are negative habits you should stop and positive habits you will commit to?
Service – Who are you meant to serve; what are you designed for that is bigger than you?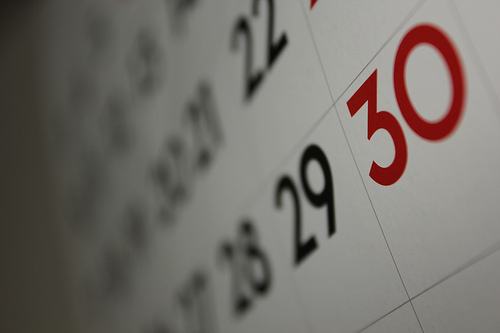 These questions did not address work or money as you are likely already focused on those areas. For items that were identified, spend the rest of your 20 minutes prioritizing them in importance.  
Step 3 – Capture Your Weekly Commitments (20 minutes)
Spend 2 minutes each on the following 5 questions related to how you spend your time each week:
From your

current

normal weekly schedule, what items can you stop doing entirely?
From your daily schedule, what items can you drop, delegate, postpone, or shorten?
Which of the 1-year objectives from Step 2 will you address in a new normal week?
Which objectives will you schedule as part of your new normal every-day routine?
What are the top 1-to-3 items you absolutely commit to get to each week?
Jot down how much time you will allocate to those new normal areas each week. Spend the rest of your 20 minutes deciding more specifically what you will do in those areas.
You have completed your 1-hour life plan. Hopefully, you now sincerely feel, "I'm glad I did that!"
Put Your 1-Hour Life Plan into Action
Keep your 1-hour life plan in a place where you can always find it. Once a month, look at it and ensure you are following through on the most important items, or change the plan as appropriate.
Don't obsess on perfection. Measure yourself on progress. When—not if—you miss commitments, mentally picture your life vision. Then, get back on track with your highest-priority areas.   
You now have tremendous power for life change at your fingertips. You have created a tool to help you achieve your 1-year objectives and turn your life vision into a reality versus a dream.
And you—yes, you!—can do it: 1 day, 1 week, and 1 year at a time.
Question: Are you willing to take 1 small next step to improve your life journey?
Action: Complete the 1-hour life plan now, or commit that hour on your calendar.
Photo by eye's eye

Photo by DafneCholet

Photo by casey.marshall