Sometimes, teenagers take drugs. Maybe, even the teenager in your home.
Therefore, it is important for parents to realize the danger their children face:
75% of high school students have used addictive substances including tobacco, alcohol, marijuana, or cocaine (37% have used marijuana).
90% of Americans with addiction started before the age of 18.
Worst case scenarios can include injury, or worse, from car accidents, overdose, or suicide or years or even decades of misery for those involved.
Even less severe addiction situations can still be tragic, often disrupting the entire family and negatively dominating the life of the person struggling.
[Statistics cited are from a study by CASAColumbia titled Adolescent Substance Use: America's #1 Public Health Problem.]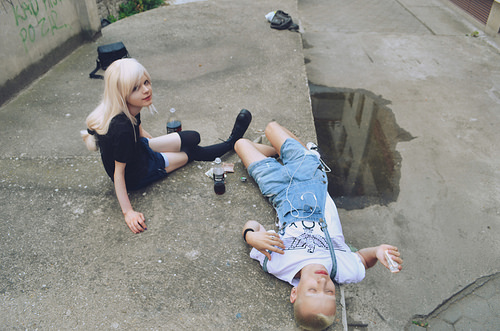 Dangers of that magnitude make it critical for parents to learn why teenagers take drugs and remain vigilant to what is going on with their sons and daughters. 
Why Teenagers Take Drugs
Parents can start by trying to understand the reasons why teenagers do what they do.
 Teenage brains work differently than those of adults. Teens are more:
Impressionable and prone to peer pressure.
Attracted to risk-taking, and they do not evaluate consequences well.
Impulsive and emotional, not thinking as clearly as adults when under stress.
Self-conscious and self-centered as they search for their place in life.
More prone to the effects of drugs and to ongoing addiction.
Sometimes, often for reasons even they do not understand, teenagers make the decision to try drugs. And, at first, those substances are not a problem to them–they are a solution!
Why do they do it?
To fit in, because they are eager for connection and hanging around the wrong friends.
Because they want to have fun, and they don't see drugs as a risk or even a big deal.
Their lives are disrupted by a family move, a divorce, changing schools, or a breakup.
There is an underlying medical or emotional issue, such as ADHD, depression, or anxiety.
They are struggling with behavior traits that influence them toward substance abuse.
The Road to Addiction
Drugs are mood-altering substances, and they affect many aspects of a teen's behavior, so the road to addiction is normally marked by warning signs:
Habits or performance change, e.g. grades worsen or teens drop out of activities.
They switch friends, sometimes mysteriously, or they begin to isolate themselves.
Their demeanor changes, and they may become impulsive, angry, or resentful.
Lying and disobedience increase, and it becomes harder to trust or talk to them.
Parents begin to notice a growing number of suspicious activities going on.
As the pull of addiction gets worse, what can a parent expect to see in their son or daughter?
Even stronger signs of self-absorption and entitlement.
Hostility, especially when confronted, and a pattern of hurtful behavior.
A teen becoming more manipulative, dishonest, and willing to lie or steal.
In a word, insanity, as they become irrational, irresponsible, illogical, and compulsive.
A spiritual vacancy, as they likely shy away from God and talks about "religion."
The Way Back
But even in the worst of situations, there is hope.
It may take a holistic combination of activities to address inter-related emotional, relational, spiritual, and even medical issues. It will likely take some time, and it won't be easy.
If you are in that situation, critical first steps are to begin to talk to people and get help.
Learn from others who have been through similar situations about what things not to do (e.g. "10 Mistakes Parents Make") and what to do (e.g. "How to Protect Your Kids from Addiction").
The next STEPS Journey Blog article will talk about how to be a great parent even if your teenager has addiction issues. The way back may be difficult, but millions of parents and their teens have traveled it successfully. And, even when all seems dark, God is still on control.
If you are in that dark place, know that you can make it back too. Do what you can, take it a step at a time, and hang in there. Most of all, be assured that there is always hope.
Question: Do you know someone with a teenager who may be at risk of addiction?
Action: Whether your teenager seems to be in trouble or not, make sure you are paying close attention to how they are doing and, when concerned, get involved quickly.
Photo by Nadja Tatar

Photo by davitydave

Photo by digitalbob8