I glanced up when the laundry room door opened, and couldn't glance down.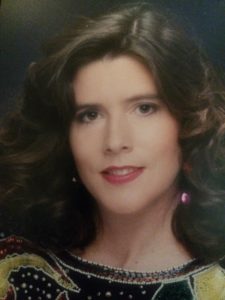 It was The Girl, and she looked as drop-dead gorgeous in a Virginia Tech sweat shirt and ponytail as she had in an IBM business suit. She didn't recognize me—we had never actually talked—even though my friend Bill and I had watched her float through the Colony Square food court for weeks.
Back in the present, I failed "nonchalant" as she loaded her clothes in a washer, but I don't think she noticed. She fumbled cutely in her pockets, then somehow fumbled even more cutely. After a moment's hesitation, she came over—to me!—and asked if she could borrow a quarter.
And the rest, as they say, is history.
The Rest of the Story
The email lunch invitation the next week probably didn't wow her, but somehow it worked. Luckily, my stock went up on our first night date due to Chastain Amphitheater seats for James Taylor.  
A couple of months later, we turned a corner with "The Night of 1000 Questions," and life became a glorious blur of doing-everything-together. Friend-disgusting PDAs became "I love you" on that bench at Callaway Gardens, which led to a life-changing proposal on the beach.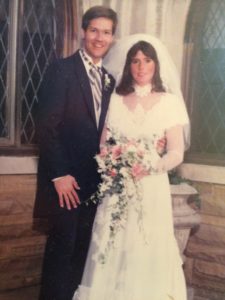 Then (thank you, God), she said, "Yes!" 
Minutes before our wedding, I was chatting with my Best Man—my Dad—when it hit me: we were going to spend life together! I was good-nervous until I saw her at the back of the church; then, I couldn't stop smiling as the most beautiful woman in the world walked down the aisle toward me.
The early marriage years were like a never-ending date with the one person on earth I most wanted to be with. And, before I knew it, 30 years had gone by:  
Good times – We treasure happy memories of Buckhead, mystery trips, holidays, Miami, our first son, back to Atlanta, our second son, the joy of being parents, cool vacations, the Golden Age in Orlando, Atlanta again, and eventually Birmingham. Different phases of life, each special in its own way, with the defining common denominator being that she—The Girl—was there with me.
Bad times – Tough times are part of life and, in many ways, they define us. Through God's mystery, they can take marriage to a place it might not get to otherwise: a state when commitment means no-matter-what, and love involves sacrifice. We had trials, but when I look back at them, they now seem meant to be. Somehow, I love The Girl even more because of them.    
Normal times – After decades together, I find there are no "normal times." Contentment has become more than that; it is peace and joy and love as part of a normal day. Because The Girl keeps on loving me even when I am goofy, or busy, or moody, or afraid. And every day is a good day.      
A Love Letter
There are many reasons I love The Girl and always will: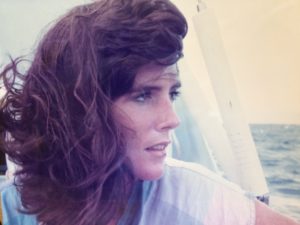 Because of our journey – Through good and bad times, by loving each other and loving God together, we have found that life can be good, no matter what else happens.
Because she is beautiful – She is as beautiful now as she was that day in the laundry room, and time has shown me that she is even more beautiful on the inside than she is on the outside.
Because of who she is – I love her more now because I know her more: her heart for others, her courage, and her support when I don't deserve it, and because she is who I always want to be with.
Because she is a great mom – She is the mom our sons were supposed to have, and her unconditional love and constant encouragement helped them become the men they now are.  
Because I just do – She is the one God intended me to be with, and I know that with absolute certainty. I love her because of her, because of me when I am with her, and because of us.
And, to The Girl in the laundry room, I promise:
I will never consider any option other than loving you as much as I can for the rest of my life.
I will honor our marriage by trying to fix me first and by enjoying you just for being you.
I will let things go, and try to provide support when you need it and how you need it.
I will work at being a good husband every day, and pray for guidance to know how.
I will do those things that are important to you, just because they are.
Catherine, I will always remember that day when you walked into the laundry room and into my life. And, by the way, you still owe me a quarter.