Many parents have good intentions about how they will raise their kids.
But do they have a plan for how to be the best parent they can be? One based on knowing each of their kids–individually? Each day, are they intentional about how they spend time with them?
In other words, do they practice proactive parenting?
The Why and The What of Proactive Parenting  
This is the last of a series of STEPS Journey Blog articles on proactive parenting. After reading this one, you can get the complete picture by reading all the articles in the order shown below.
This will help you learn The Why, The What, and The How of proactive parenting:
The Why
The What
The How
"Putting Proactive Parenting into Practice"
Understanding this material will be helpful, but there is more to being a mom or dad than good parenting techniques. There is no such thing as one-size-fits-all parenting.
Each of your kids is their own person, individually designed by God to be something special. Who they are and their age and circumstances must be taken into account
You need to know your kids well to parent them well.  
The How – Building a Proactive Parenting Plan  
To be a great parent, you should build a plan and be intentional in your relationship with your kids.
To start creating that plan, read the articles shown above on The What of proactive parenting. For each son or daughter, capture the top few most relevant principles, habits, and behaviors that relate to them. Keep that list as a summary of key points you want to focus on in your parenting.   
Then read "How to Be a Great Parent" to see the five objectives that, together, form a holistic plan for raising kids effectively. Write down what you will do in each of the areas of G-R-E-A-T parenting, taking into account the key points you want to focus on with each of your kids:  
Goals and Boundaries – Capture values and objectives to address in your parenting.
Relationship – Make commitments concerning your relationship with them.  
Example – Become intentional about setting a positive example for them.
Activities – Encourage them to get involved in activities they choose.
Teaching – Ensure you are proactive in how you teach your kids.
The How – Being Intentional in Our Parenting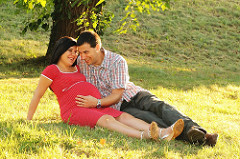 In addition to building a plan, people become great parents by being intentional, managing their time, and making good choices on which areas to focus on with their kids.
Using those same five focus areas of a G-R-E-A-T parent, capture the commitments you will make for how you will go about parenting your kids:
Goals and Boundaries – Will you help them set goals to give them more purpose, even at an early age? Where should you set boundaries on their behavior, and where not? If you are going to pick your battles, which battles should you choose?  
Relationship – Do you put parenting time on your calendar? Will you stop what you are doing to be with them? How will you handle decisions such as the hours you put in at work, how much you travel, and whether you or your spouse should stay home with the kids?  
Example – What example will you set for your kids? Will they see God in your life on a regular basis? How will you and your spouse be united and consistent with them?
Activities – What activities would your kids enjoy participating in? Is there a hobby you should set aside to spend time with them, or can you involve them in your hobby with you?
Teaching – How will your kids be educated? Will you be involved in their education? What values and lessons will you teach them, and how do you help them learn to like learning?
Wow, that's a lot of stuff to think about! But it's worth it, because parenting is one of the most important roles you will ever play.
In summary, to put proactive parenting into practice, you will need to understand The What and The How of being a great parent.  
But it all starts with The Why. Think about it: why do you want to be the best parent you can be?
Question: Are you willing to build a plan and be intentional in your parenting?
Action: Read all the articles on Proactive Parenting using the links above.
Photo by VSPYCC

Photo by nicubunu.photo

Photo by nerdcoregirl

Photo by stephanski