Introduction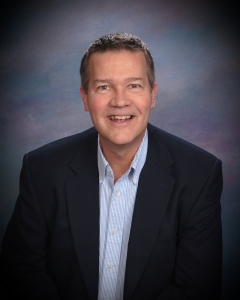 I am the author of STEPS: A Daily Journey to a Better Life (Xulon Press), released in 2014.
I publish the STEPS Journey Blog which is meant to help people acquire more peace, joy, and purpose through the use of simple how-to techniques they can utilize on a daily basis.
I typically post once a week. To make sure you don't miss my newest posts, you can subscribe via RSS or e-mail.
I graduated from Georgia Tech and began my career in Industrial Engineering, but went on to have over 25 years of business experience in Management, Sales, and Marketing.
I am married and have two sons, and my family and friends have experienced many deep life challenges while learning to practice the techniques and ideas presented in STEPS.
My objective is to create insightful, relevant content that you can put to work in your personal life, and my goals are to help people improve their lives and grow closer to God.
Short Biography
Steve Ward brings the worlds of self improvement, spiritual growth, and recovery together in STEPS. Over the past ten years, Steve studied how people could improve their lives using time-tested spiritual principles. Most importantly, he lived through it himself, and he saw firsthand how transformation occurred with him and his family.
Steve Ward's personal journey over the last decade included a series of deep trials. Through these traumatic events, Steve acquired in-depth experience with the life improvement concepts outlined in this book. Steve spent hundreds of hours studying addiction and recovery. His family learned from inpatient and outpatient treatment, professional counseling, AA, Celebrate Recovery, and family addiction meetings.
Over the years, Steve also devoted himself to extensive religious study and attended hundreds of hours of spiritual training. Having been in the business world for more than 30 years, he has benefitted from training in management and leadership.
Steve Ward has experience, training, and understanding in all of these areas, and he demonstrates the ability to bring those worlds together in STEPS.
Learn more about Steve: About the Author