I was startled when my four-year old crept into our darkened room. I glanced at the bedside clock—3:00 AM—and was concerned . He never did that. He said he had a bad dream, also a first.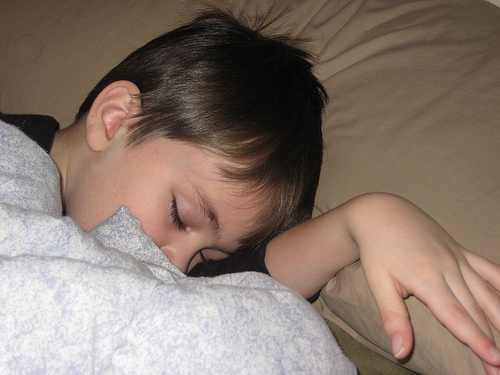 Though sleepy, my words of comfort came easily: "I'm your Dad. I'm here, and I'll take care of you. Everything will be okay." After getting him back to sleep, I was lying down when I suddenly realized something amazing: God just spoke to me!
That night, I had been anxious about a ministry project I was organizing. We had invited hundreds of inner city families to an event in a few days. There seemed no way we would be ready, and I had been lying awake worrying when my son came into our room.
As I spoke those words of comfort to him, something deeply spiritual was also happening. God was telling me—through my own words—that he was there, and he would take care of me. In spite of my worries, I knew everything was going to be okay.
It is a miraculous and wonderful thing when we realize how God speaks through us.  
God Speaks Through Our Stories
God has made it relatively clear that he communicates through us at times:
"You will be given what to say, for it will not be you speaking, but (God) speaking through you." (Matthew 10:19-20)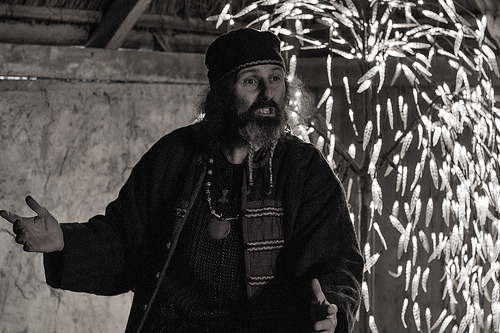 "I will help you speak and will teach you what to say." (Exodus 4:12)
In the Bible, God often spoke through stories. Even today, he can use our stories to communicate as well. And, as we speak truth to others, God moves in our hearts and talks to us at the same time. 
"There is something about the telling of our stories that is very rich and life giving. There is this strange and wonderful dynamic that takes place in the heart of the teller, even as the story is being told. It is as if somehow the story is continuing to move and to grow in his heart and soul even as he shares what he has seen or heard." (The Blue Book by Jim Branch)
In recovery meetings, God speaks to people through our words all the time. We tell of mistakes we have made, and how God moved in our lives during those troubled times. These stories reach listeners in powerful ways and, sometimes, God communicates with us as we tell them.   
Listening As God Speaks Through Us
Today, that same son, now in his twenties, called to talk. Some things weren't going well with his job, and he was concerned about the situation and how to pay the bills. Once again, I heard myself comforting him, telling him that everything would be okay.
It was later that it hit me: God did it again!
I had been worrying lately as well. My company recently announced it is recentralizing its workforce. My job is now in New York, so I have a choice to make. Will everything be all right? What will this do to our finances if I don't agree to move?
Today, I got those answers. God spoke to me again through my own words to my son, and he said, "It's all right. Everything is going to be okay." 
Question: Have you ever felt God was speaking through your words to someone else?
Action: When you find yourself comforting someone, pause to see if God is also comforting you.    
Photo by madaise 

Photo by Hernan Piñera

Photo by Chris Penny