Your son did it when he got hurt playing football. So did your niece when she had her wisdom teeth removed. In fact, you did it when you injured your ankle last year.
They, and you, took one of the most dangerous and addictive drugs in the world.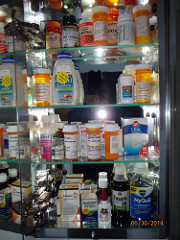 The names are so familiar: Percocet, Lortab, Vicodin, OxyContin. Doctor pass them out like candy. We don't think twice about using them, or giving them to our kids. And it doesn't even occur to us that opiod addiction could ever happen to someone we know. Certainly not to us! No way with our kids! And probably not to the fine, upstanding young men and women our kids hang out with.
But it can. And it does. Because there is an opiod epidemic sweeping the nation. And, if it's not there already, it's coming your way.
Just ask Brad, an athlete from Vestavia Hills High School in Birmingham. You know Brad, or at least you know many teenagers like him. You can see his story by clicking here: Brad's story.
Drug overdose is the leading cause of accidental death in the U.S., and opiod addiction is driving a new epidemic of overdose deaths related to prescription pain relievers. (Centers for Disease Control and Prevention)
Understanding the Opiod Epidemic
The misuse of opiods affects people you know, maybe in your family. What can you do about it?
Simply reading this article and becoming more aware is a good start.
Participate in public events to help create awareness of the problem.
Be alert with people you know so you can encourage them to get help.
With your kids, be actively involved and look out for behavior changes.  
Donate money or time to organizations fighting the opiod epidemic.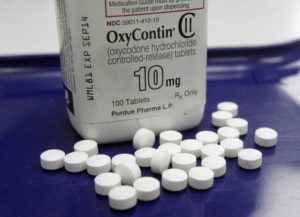 This crisis is so bad that one city mayor recently commented, "As in other cities across the state, the opioid epidemic has been taking the lives of our young people and destroying families throughout our communities." (AL.com)
That city? Not New York, or Chicago, or Los Angeles. It is Birmingham. In fact, Alabama has the highest prescription opioid use in the nation.
And opioid abuse is now the leading cause of death for people under 50.
The epidemic of heroin, opioid, and prescription pill addiction knows no borders or boundaries. It impacts the old and young, the rich and the poor. Frequently the consequences are devastating. All too often, they're fatal. (

AL.com

)
Wait a minute! That quote mentioned "heroin" in the same sentence as prescription pills. That's because heroin is an opiod as well, just like those everyday medicines we have all taken.
And when teenagers finish their prescription pills, and the ones from their parents' medicine cabinet, and run out of money to buy them from their friends, there is an easy solution to that problem. One more pleasurable than pills, much cheaper, and readily available: heroine.
In the mind of someone at that stage of addiction, moving on to heroine is a no-brainer.
If you watched Brad's story, you heard first-hand from the kid down the street. One like the kid down your street. There are lots of teenagers in your community who are just like Brad. For a story about another young man named Aaron (as told by his mom, Susan), click here: Aaron's story.
Fighting the Opiod Epidemic
You may have noticed that the 2 video stories referenced above were produced by the Addiction Prevention Coalition. Who are they, and what do they do?
They are a non-profit organization working to prevent substance abuse in Central Alabama by engaging individuals in purposeful living. They do that by facilitating student led drug prevention programs, connecting individuals to recovery resources, and fostering community collaborations.
Addiction Prevention Coalition is an interesting name. Let's talk about each of those 3 words, and there are links in each section to more resources to help us fight the opiod epidemic:
Addiction: What is addiction? It is when we keep doing things even though they have negative consequences, and we are unable to stop that harmful behavior. With that definition, it is a valid question to ask: are we all addicted to something? Because most of us have compulsive issues that create negative consequences in our lives. Even if we don't admit it to anyone, including ourselves.
Prevention: What if there was a way to get immunized against addictions? And what if that same vaccination could protect us from other negative issues and bad habits we all encounter? The good news is, there is a vaccine for addiction, and it is available to all of us. But it doesn't come as an injection; it involves learning to adjust what we think and how we live each day.
Coalition: With drug issues, people tend to close in and keep the problem to themselves. Which is the worst thing they can do! Because moving toward safety involves connecting with others, which starts by talking to someone. With addiction, there are often multiple types of issues involved, and it may take a coalition of resources and a holistic approach to turn things around.
And, to address the problem at a city level, it will take a coalition of all of us. Because the opiod epidemic is very real, very dangerous, and very near. Even on your street.    
Question: What can you do to play a role fighting the opiod epidemic?
Action: To help raise awareness of the crisis in Birmingham, you and your friends and family can participate in the "End Heroin Bham" walk at Railroad Park on February 24.  
Photo by osseous

Photo by Purple Penning