Anyone, including you, can receive benefits from utilizing the STEPS on a daily basis. You too can learn to apply the world's most famous (and misunderstood) life improvement program.  
The Twelve Steps is the world's most successful program for recovering from addiction. Little known to most people outside of recovery, the Twelve Steps serve other purposes as well:
Proven methodology for dealing with all types of life challenges.
Solid set of stepping stones leading to greater spiritual understanding.
Sound course for self improvement and motivation in daily life.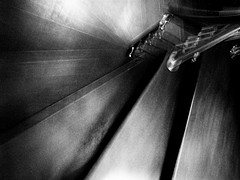 This approach integrates concepts from the Twelve Steps into an easy-to-understand process called the STEPS. This approach has broader objectives than a recovery program:
Aim at discovery, not just recovery – Show how wisdom in the Twelve Steps can be used by anyone on a daily basis, not only for those overcoming addiction.
Improve your life with practical steps – This material moves beyond theory and theology to show specific actions you can take every day.
Provide help for anyone, in any situation, including you – You can start making progress today, right where you are. No knowledge or experience is needed.

Take it one step at a time.
Aim at progress, not perfection.
Keep trying, even when you make mistakes.
Achieve greater peace, joy, and purpose.
Living more effectively with a focus on what's important.
Finding greater peace and happiness with less worry.
Experiencing better relationships and less guilt from your past mistakes.
Becoming more productive and feeling good about your daily progress.
Developing a more positive outlook and a stronger sense of purpose.
Acquiring an enhanced understanding of God's direction for your life.
Apply the world's most famous life improvement program. 
The Twelve Step program has been used successfully for decades by millions of people. Little known to most, these principles apply to challenges all of us face every day.
There are over 200 different types of Twelve Step organizations.
Worldwide, tens of thousands of Twelve Step groups meet every week.
When asked if the Twelve Steps provide benefits for everyday living outside of recovery, virtually every one of those people would give a resounding, "Yes!"
Improve your life with practical how-to guidance.  
Thousands of books have been written about self improvement, spiritual growth, and recovery. The STEPS contain the best ideas from each of those areas.
Most books on recovery and spiritual growth concentrate on theory, theology, or psychology rather than specific instruction on what to do on a daily basis.
This approach simplifies key concepts for clear understanding and application. It is specifically designed to help anyone improve their life starting today.
Photo by rrrtem