STEPS isn't a clinical study. It's a heart-felt project that grew out of Steve Ward's family experiences with depression, alcoholism, drug issues, and financial and marriage woes. The strength and insights they learned along the way helped his family rise back to a rewarding, sustainable life, and those trials inspired a book for others who have been pushed to the edge … and beyond. 
Steve Ward's breakthrough book, STEPS, is dedicated to communicating life-changing spiritual and practical principles to help people improve their lives and grow closer to God.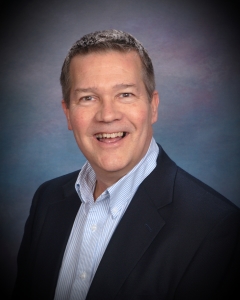 Steve's personal journey over the last decade included a series of deep trials. Family members faced battles with depression, alcoholism, and drug abuse. Steve and his wife dealt with financial problems and marriage issues along the way. In spite of those challenging experiences, they now feel their lives have been deeply blessed.
Through these traumatic events, Steve acquired in-depth experience with the life improvement concepts outlined in this book, and he has seen those principles work in his own life and the lives of his family.
Steve spent hundreds of hours studying addiction and recovery. His family learned from inpatient and outpatient treatment, professional counseling, AA, Celebrate Recovery, and family addiction meetings. Along the way, he discovered the spiritual power in the Twelve Steps and embarked on an intensive study of how those steps can be put to use in people's lives.
Over the years, Steve also devoted himself to extensive religious study and attended hundreds of hours of spiritual training. Having been in the business world for more than 30 years, he has benefited from training in management and leadership. This spiritual and practical knowledge shaped many of the approaches included in the STEPS material.
It is through the transforming power of recovery and spirituality that true life change occurs. The disciplines of self improvement have also helped countless people make positive changes. Steve Ward has experience, training, and understanding in all of these areas, and he demonstrates the ability to bring those worlds together in STEPS.
Steve observed how people improved their lives and grew closer to God. He saw it happen with friends and others they met along their journey. Most importantly, he lived through it himself, and he saw how transformation occurred with him and his family.