If you've suspected there's more to life than what you've experienced so far, you'll find smart, practical improvement advice in STEPS. Rising above daily distractions and adjusting our habits is a challenge. But once you learn the proven, yet mostly unknown, concepts of this process and decide to change, you'll find that living a truly meaningful life is well within your grasp.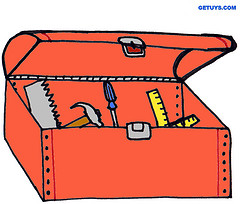 You're likely looking for self-improvement ideas and techniques that can be useful in your life.
You want to improve your situation with practical steps you can handle in real life, even with a busy schedule. Plus, it would be nice to have a useful book you could pick up whenever you needed it to use as an ongoing reference down the road, sort of like having a "tool box for life."
After all, you care about your life, your goals, and your family. But you're busy and don't have time to sort through the overload of information that is out there.
You need a how-to book you can start using today, one that will really work.
STEPS presents five steps to improve your life one day at a time. This process provides practical guidance to help you bring more peace, happiness, and purpose into your life.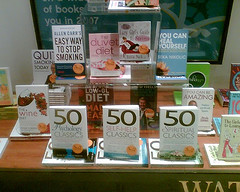 Books on self-help and personal motivation are everywhere, but many seem to be more flash than substance, aimed at the latest fad or new idea.
STEPS offers practical guidance rather than theory or self-help hype, and it is based on proven techniques that have worked for millions of people.
Now, they can work for you too.
What benefits can you receive from the STEPS material?
Achieve greater peace, joy, and purpose.

Live more effectively with a focus on what's important.
Become more productive and feel good about your daily progress.
Develop a more positive outlook and a stronger sense of purpose.

Apply the world's most famous life improvement program.

The Twelve Steps have been used successfully for decades by millions of people. Little known to most others, these same principles apply to many types of situations all of us face every day.
You can learn how to use these principles in your life through proven techniques and clear examples that apply to challenges you face daily.

Improve your life with practical how-to guidance.

Thousands of books have been written about self improvement, recovery, and spiritual growth. The STEPS contain the best ideas from each of those areas.
The book includes techniques to help you make improvements in the areas of money, work, marriage and kids, and many other aspects of daily living.
While you are here, check out these parts of the website.
 "Must-visit" pages to see before you go
Blog articles you should find interesting
Here are some aspects of the book STEPS you will appreciate. 
How-to content is clearly outlined with useful techniques anyone can use.
Numerous examples help readers see how to apply the process in their life.
Practical application of these principles is demonstrated in additional chapters:

Finding peace and purpose day to day.
Establishing an effective life plan.
Managing money wisely.
Navigating marriage and parenting.
Achieving success and satisfaction at work.
How about a quick survey to find out if STEPS can help you? (answer Yes, No, or Maybe to each question)
Do you want to live effectively and feel a sense of accomplishment?
Do you want to find more happiness on a daily basis?
Do you want to build good relationships, especially in your family?
Do you want to be sure you are focused on the right things every day?
Do you want to find your purpose in life and feel a greater sense of meaning?
You know you're destined for something more, but you've been waiting for someone or something to point you in the right direction. Now, with this uncommonly insightful how-to book, you have no more excuses. Building a better life starts right here.