Who is Jesus?
This question forms another key building block in our worldview. And it's a question we cannot avoid if we truly search for truth.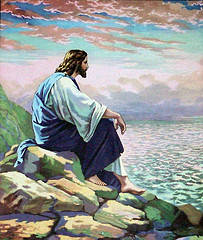 In the last two STEPS Journey Blog articles, we talked about if the Bible is true and how we can know that God is real. Intellectual study and open-minded analysis can lead to profound understanding and acceptance of the Bible and God, but what about Jesus?
One of the most interesting aspects of Christianity is that it is not defined by vague spiritual beliefs or stories that are impossible to prove. It is based on historical fact, different from every other religion the world has known!
The truths about Christianity can be deduced intuitively, and they can be reached through faith alone, but they can also be learned intellectually.  
Who is Jesus?
Is Jesus really God?
The way you answer that question will affect your entire life. As you search for truth, you will see that history and logic strongly support a Christian worldview about Jesus:
Many Old Testament prophecies accurately predicted the coming of Jesus Christ. In the Old Testament, there are 60 major prophecies and over 250 other predictions that were fulfilled by one person, Jesus Christ. The odds of one man in history fulfilling all or even some of these prophecies are mathematically absurd. The coming of Jesus was clearly and specifically foretold many years before it came to pass.
Many facts about Jesus are well accepted by even non-Christian historians. These facts include much of the resurrection: Jesus died by crucifixion; his friends placed his body in a guarded tomb; followers found the tomb empty on the third day; afterward, the followers of Jesus reported that Jesus appeared to them in bodily form on several occasions; and virtually all the disciples and thousands of other people were willing to be tortured and killed to support the fact that Jesus was the Son of God.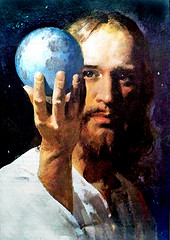 There were 35 recorded, documented miracles performed by Jesus. These miracles were done publicly, sometimes before thousands of witnesses. Many of those witnesses were hostile to Christ. None of Christ's critics ever denied that he performed these miracles, and these claims were widely accepted as the truth by everyone concerned.
Jesus stated repeatedly and publicly that he was God. During the feast of the dedication of Jerusalem, he stated to the authorities that, "I and the Father are one." In Mark 2:5–7, he claims to be able to forgive sins. During his trial, Jesus was asked directly, "Are you the Christ, the Son of the Blessed One?" He answered, "I am" (Mark 14:62).
Jesus' friends and enemies knew and represented that he claimed to be God. In Matthew 16:16, Jesus' disciple Peter confessed, "You are the Christ, the Son of the living God." Jesus' enemies knew this as well. When Jesus asked the Jewish authorities why they wanted to punish him, they replied, "for blasphemy, because you, a mere man, claim to be God" (John 10:33).
Because Jesus claimed to be God, he could not have been only a wise teacher or a good man. Jesus was telling the truth about being God, he was a liar, or he was insane; those are the only choices available to us. Every word and action of his life was open and honest, and he showed the noblest character known in history. No one who knew him doubted his sanity, and his teachings over several years are the wisest that have ever been witnessed. The only possible choice is that Jesus told the truth and that he was, and is, God.
We can learn much about Jesus, and we know God because he has appeared in human flesh. The life of Jesus is the most well-recorded existence in ancient history. The Bible clearly states that Jesus is God, so we have historic evidence of what God is like. God sent his Son to earth to show us a living example of his character, and we can know God by knowing Jesus.
A Search for Truth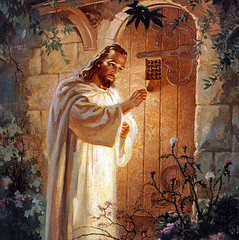 This information may have struck you in a number of ways:
If you were already a believer in Jesus, hopefully you found it interesting, even reassuring.
If you were undecided about Jesus, perhaps you are now engaged enough to search further.
If you believed that Jesus was at most a wise teacher or a great leader, that option has now been taken away from you, and you have a choice to make.
C.S. Lewis was a Cambridge University professor and one of most recognized intellectuals of the 20th century. He summarized the dilemma this way, "One who claimed what Jesus claimed about himself couldn't be a good moral man or a prophet. You must make your choice. Either this man was, and is, the Son of God: or else a madman or something worse."
Josh McDowell expands this thinking in his book More Than a Carpenter. It comes down to this: Since Jesus claimed to be God, you have a choice to make about who you believe him to be: Is he a liar, or a lunatic? Or, is he the Lord?
Which do you choose?
Question: To you, who is Jesus?
Action: Read Part 1 and Part 2 of this series, then come back for the final article next week.